You are here
THE LIFE OF A YOUNG FEMALE ASKARI!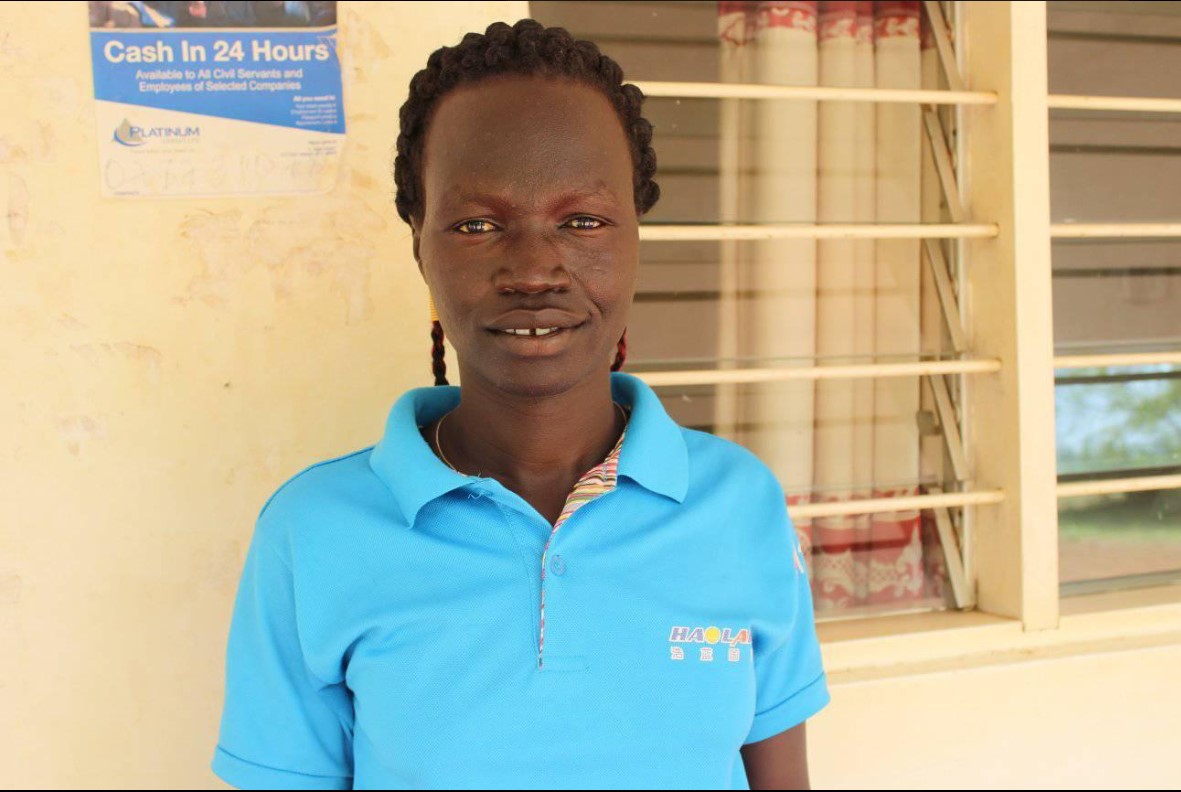 By Bazio Doreen.
It is a common scene these days to see women take on work or jobs previously dominated or preserved for men. One such job is the role of being a protector. With more women becoming security personnel, one would wonder what builds the passion behind such a driving force. For fear of joining the queue of being so quick to judge such women, I set out one afternoon to visit Drakea Florence, the Askari at Mungula HC IV. I was sure she had her reasons to choose that kind of work, I wasn't interested in that. I was more interested in where her courage comes from. Perhaps, I could borrow a few lessons from her story as an inspiration or motivation. As a new officer without a uniform yet, I found Florence in casual wear. She wore a beautiful smile too and respectfully offered to help me achieve the reason for my visit. I had walked to her after the team I had moved with were long-off to carry out their support supervision and filming duties in the maternity ward.
Her welcome felt so warm that I later found it unbelievable how she manages to hide her pain behind a beautiful smile. In fact, her smile complimented the beautiful cornrows on her head that by now needed to be removed off. On inquiry, she told me her day-offs were due the next day (Sunday) and fixing her hair was one of the things on her to-do list for the next 14 days. She explained that since they were just the two of them manning security at the health facility, each works for two weeks undertaking both day and night duties. She usually spends her 2 weeks leave at their family home in Dzaipi Sub County with her mother, Idrifua Serena Dipio, 58.
It is always a sigh of relief for her mother who is blind but is charged with taking care of Florence's 4-year-old son during the other fortnight when she is fending for their basic needs. As an only daughter, she has taken it upon herself to take care of her mother as her other 3 male siblings barely come home although they always extend a helping hand whenever they are needed. Well, for someone with a long passion for Public Service who was once a head girl, taking care of others is probably something she doesn't just enjoy doing but is always prepared for. Just imagine the kind of positivity you would need to ensure that those seeking to prolong their life and those helping them achieve it are all looking up to you for protection in a place that is poorly fenced. Would that not be an epitome of caretaking? It is therefore not so surprising that she chose to keep her baby when its father shamelessly said he wasn't ready. It is also not surprising that she continues to execute her duties even when she is despised by especially male counterparts.
However, this superwoman is human too. She confesses that the job is quite tiresome because it is just the two of them – a small detail that must have eluded her when she was lost in admiration for her deceased father, who was a Police Officer. The same admiration must have enticed her to become a Special Police Constable after she dropped out of school in S.4 when her father passed on as there was no one to pay her school fees -this was before she joined Public Service 7 months ago. But the 28-year-old is also a poultry farmer who keeps goats and cattle. Florence now says men should allow the women in their lives to make a living out any decent job they choose and support them. Although she acknowledges that 85% of women in Adjumani are now empowered, there is still a need to emphasize girl child education and financial literacy if women are to have equal opportunities in income-generating activities. She believes this will empower women to comfortably take care of their children as different stakeholders continue to champion for role model men.
Her role models are; Ondoa Christine (Former Minister of Health), Sr Abio Rebecca (Head Teacher St Mary's Assumpta Girls S.S), Irama Christopher (Principal Human Resource Officer) and Akuku Phillip (Senior Education Officer).