You are here
INSIDE THE SARDINIA - MADI SUB REGION PACT
Tuesday, 12 November 2019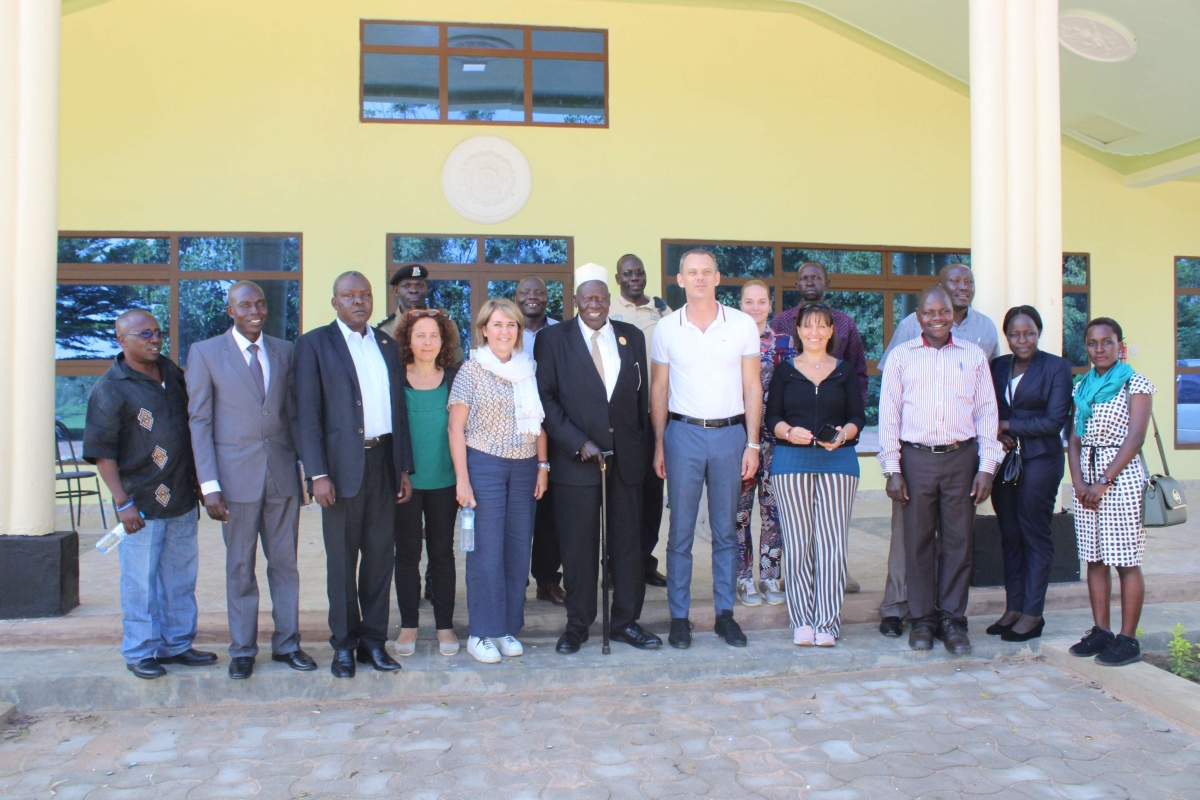 One year later, the name "Sardinia" has become such a famous one in the Madi Sub Region. About the same time last year during a two-day summit, the Italian Regional Government of Sardinia signed a Memorandum of Understanding (MOU) with the Madi Sub Region of Uganda for a project dubbed; "Sardinia Regional Government Madi Sub Region Development Partnership" that seeks to promote Water Resources Management, Environment and Forestry as well as Crop and Livestock development.
During the Summit organized by Adjumani District Local Government in collaboration with other Development partners in the Madi Sub-Region, a delegation from Italy, headed by the Italian Minister for Regional Cooperation, Filippo Spanu, also interacted with the locals of Madi Sub Region to discuss the best ways to develop the region through the established partnership.
During the signing of a Memorandum of Understanding during the summit, Minister Filippo Spanu represented the Republic of Italy while the first Deputy Prime Minister of Uganda, Rt. Hon. Gen Moses Ali signed on behalf of the Madi Sub Region and the Government of Uganda.
Adjumani District Chairperson, James Leku on his part said that the Madi Sub Region suffers massive environmental degradation, low agricultural productivity, and insufficient and inadequate water quality and quantity which needs a more effective and participatory approach.
The two teams are currently in the early stages of designing a project proposal for a hub for biogas with the main aim of eliminating the use of charcoal and firewood for cheap and clean energy by improving health, livelihoods, and environment through promoting biogas.
In another new project named; 'Environment and Water Solutions project' that will be completed by the end of next year, there will also be the construction of a state of art water quality testing laboratory for Madi Sub Region at Adjumani District Headquarters.
The five-year renewable project will focus on addressing the challenges related to infrastructural development, Water and Sanitation, environment and production.
PROGRAM PROFILE/TIMELINE
. 10th January 2018, Representatives of Sardinia Regional Government met and held discussions on collaboration
. 18th/19th October 2018, MOU signed in Adjumani
. Oct 2018, Project Proposal on food security and forestry submitted for support to Italian agencies and their partners awaiting feedback
. May 2019, Capacity building for 3 weeks in Italy of 4 technical officers from Madi Sub Region
. September 2019, follow up meeting in Italy by Gen Moses Ali and Adjumani District Chairman
• October 2019, Experts from Sardinia visit Madi Sub Region to consult on the possible development of proposals, especially on water resources management. Meet with the technical team, visit potential sites, visit the Italian Embassy, European Union officials and brief Italian NGOs.