You are here
AUSTRALIAN DONORS VISIT ADJUMANI TO MONITOR FOOD FOR THE HUNGRY PROJECTS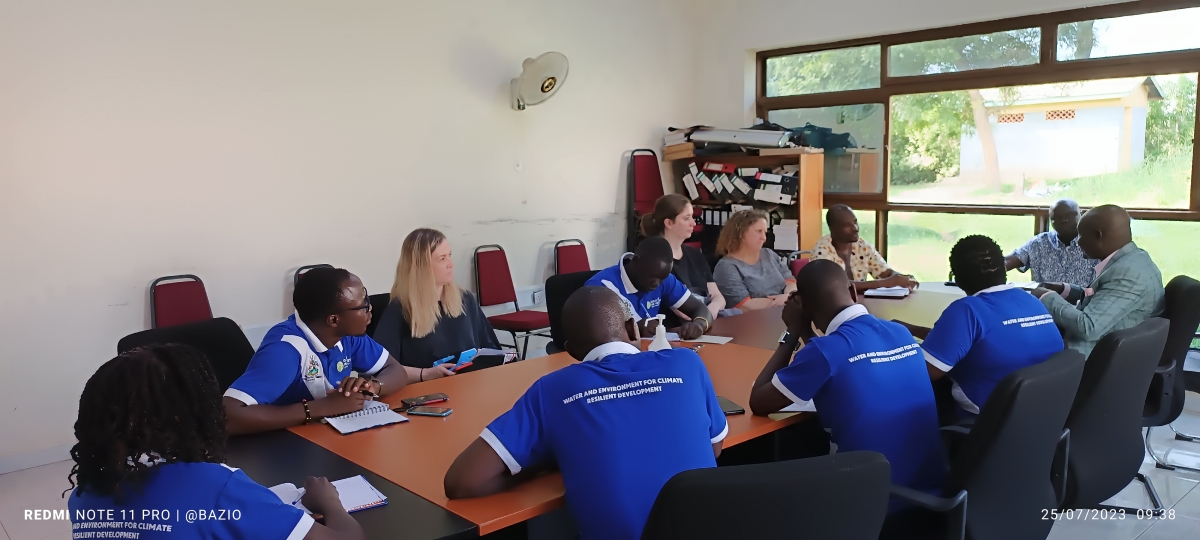 By Bazio Doreen,
 On 25th July 2023, a team of donors from Australia together with the Country Director, of Food for the Hungry (FH), Mr.Malvern Chikanya, visited the district to monitor and supervise interventions undertaken by the NGO. 
 During the visit, the Country Director appealed to the district to build synergies with different partners including them to help refugees cope with the dry spell amidst the ever dwindling food ratios. He also informed the district that FH is in the process of annual planning and would be happy to receive requests from the district for partnerships on how to improve access to quality services for refugees, especially in their thematic areas of nutrition, education, health, and livelihood. 
 The District Chairperson, Hon. Anyama Ben, on his part also promised to convene a consultative meeting with extension workers on how to improve livelihood for refugees. He also appealed to the host communities to lease land to refugees to grow food. 
 Some of the most notable interventions by FH include; designing a deliberate program for building the capacities of midwives and data(records) assistants in managing maternal and child health service delivery scorecards. 
 According to the Secretary for Health, Mr. Sabuni John,  data is a very important tool in decision-making on matters of development. Besides maintaining accurate records Mr Sabuni observes that it helps midwives to always be vigilant in attending to mothers who come for labor so that maternal and perinatal deaths could be avoided since it is very painful losing a mother and a baby during birth.
 Food for the Hungry also runs the Nutri-cash project, which is cash for nutrition where about 1.300 beneficiaries are targeted, including children from the age bracket of 0-5 years, and pregnant and lactating women. Each beneficiary receives shs48.000 monthly and part of the money is used for vegetable growing to supplement the food relief items for the refugees and the project is tagged to antenatal services.